Girls wearing tight swimsuits and leotards
Kaloopy are highly talented at making sexy music videos. They've brought a very cute blonde down to the beach to have some fun, she puts on a red swimsuit and heads into the water to get wet. After she comes out of the water her swimsuit is more revealing, she rolls around in the sand giving some hot views, at one point her red swimsuit almost falls off, which she finds quite funny. She's got an amazing body and she knows it, right at the end of the video she unties her swimsuit and pulls it down. She must be feeling very naughty to do that, she then goes spinning off into the sea again doing her best to cover her boobs. To watch now on WeHatePorn click on the image below.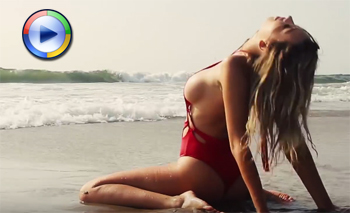 You might be wondering who this lovely lady is, her name is Karolina Witkowska and you might well be very pleased to hear that she revealed all for Playboy in February 2018, you can see the naked pics for just $1 in the official Playboy Plus website. Search for her name, Karolina Witkowska, once inside.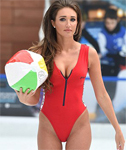 March 24, 2018
Exciting news for fans of 25 yo actress and singer Megan McKenna. On Thursday 29th March 2018 on UK television she will be stripping completely naked for The Real Full Monty: Ladies' Night. There are eight female British celebrities who have bravely agreed to take part to raise money for charity. Megan started her career on MTV's Ex on the Beach, she then went on to become a cast member of The Only Way Is Essex. She's now started off on a music career. We've put together some hot pics of Megan for you to enjoy, just imagine all her clothes coming off, she's going to have to reveal every inch as it is the full monty, so she has no choice but to strip fully naked on stage leaving nothing to the imagination. There are other female celebs stripping too alongside her on stage, it's going to be a real treat for everyone watching to watch these ladies go full monty naked both for the crowd and for everyone watching.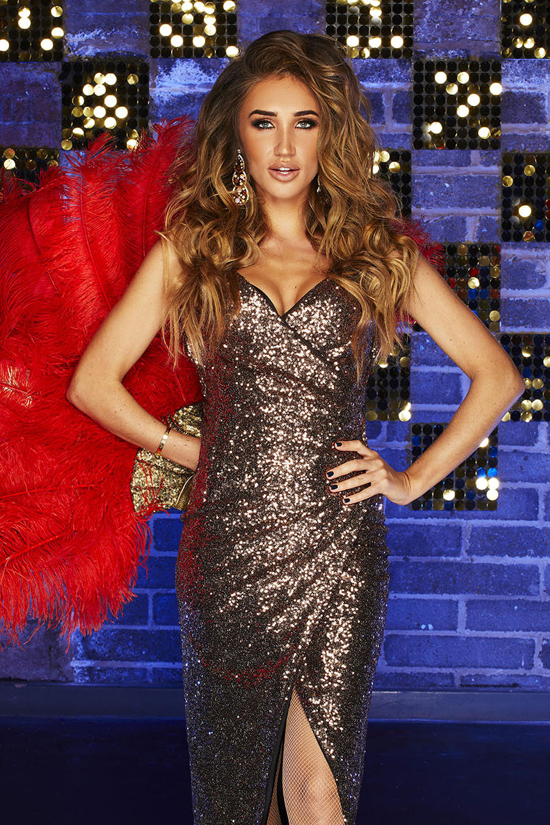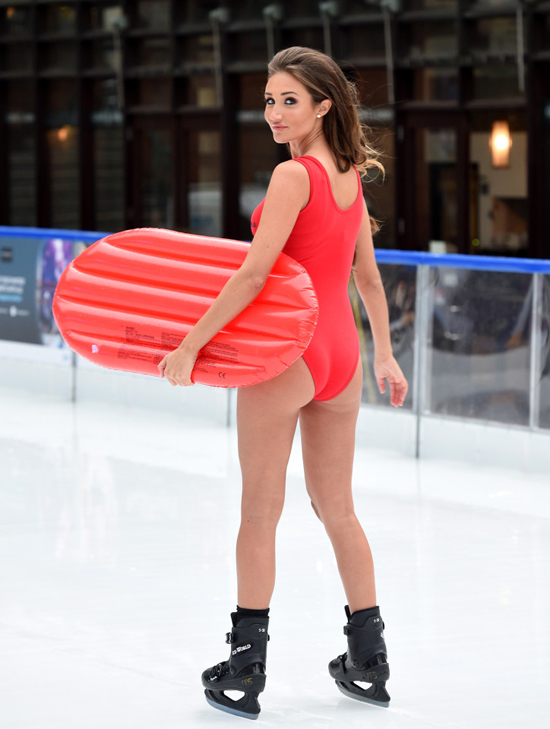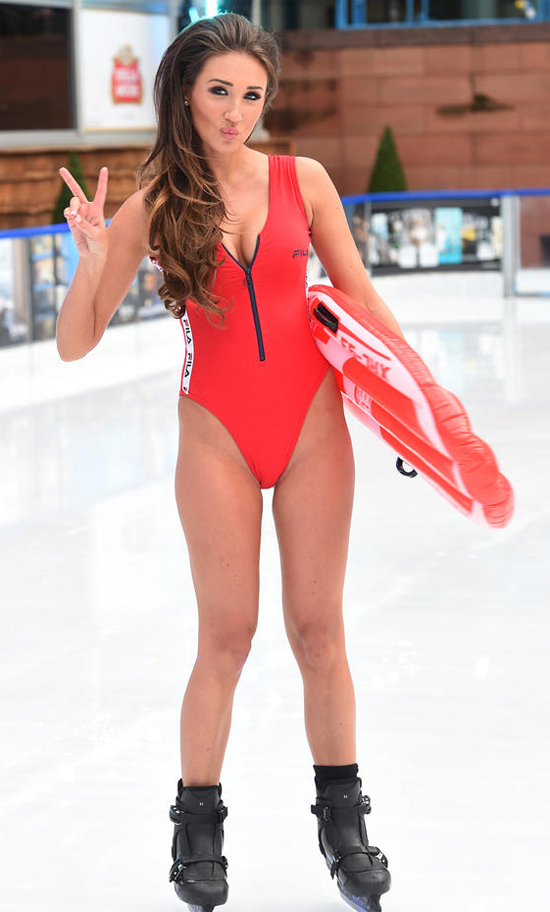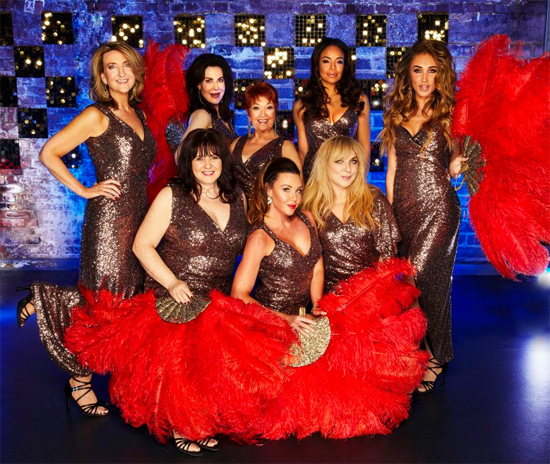 January 22, 2018
We've just stumbled across this super sexy music video which has the capacity to lighten up any day. There are a couple of very hot blondes in swimsuits looking amazing, the camera zooms in close and gives you all lots of nice angles. Check out these amazing bodies and the beauty! It's pure eye candy from start to finish and will keep very well entertained! Press play to watch now.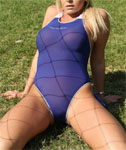 February 17, 2017
Looking at hot women in swimsuits is highly addictive, if you a fan then you'll certainly appreciate the Swimsuit Heaven website, they are masters in swimsuit eye candy, they find lovely ladies who are more than happy to show off their hot bodies on the Internet.  Some of the girls can even be quite daring and show a bit more, or sometimes the outfits are more revealing than the model realized, like in the Katie Nikole photoshoot below.  Katie is a gorgeous blonde with a fit body, if she was standing next to you in a swimsuit it would be almost impossible to take your eyes off her, even if she asked you to stop staring.  The swimsuit is has some nice surprises if you look closely, to see more now on WeHatePorn just click on the pic of Katie below.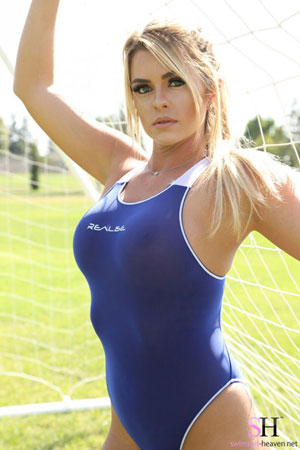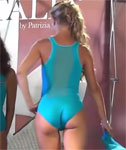 November 28, 2016
Sit back and be hypnotized by beautifulbabes taking part in a Miss Italia swimsuit pageant.  Which girl do you think should win?  Look carefully, sometimes these swimsuits can accidentally become surprisingly revealing.  To watch now on WeHatePorn click on the screencap below.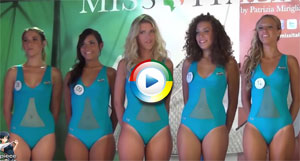 June 28, 2016
Here's another water polovideo for you to watch because we know you have such a strong interest in sport, it's a female team wearing tight blue swimsuits, in some cases it's almost as if the swimsuits are a size too small, not to worry!  To watch now here on WeHatePorn click on the screencap below.

June 08, 2016
Beauty pageants and fashion shows can be a great place for seeing cameltoeoops, especially when the girls are wearing tight swimsuits.  The ladies are often so rushed that even if they notice cameltoe is on show before they go out on stage, they simply don't have the time to do anything about it, it's a real treat for a lot of the audience, making the shows far more exciting!  We've got four gems for you here (we zoom in close too), just click on the hottie in red to see more here on WeHatePorn.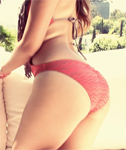 May 31, 2016
Tania Funes is posing for Playboy in a cute swimsuit, the camera zooms in close to give us a nice view.  Tania is smiling and clearly enjoying the attention, she soon decides it's time to show you some skin, in the full uncensored video she strips completely nude and allows the camera to see everything.  To see her now on WeHatePorn click the screencap below.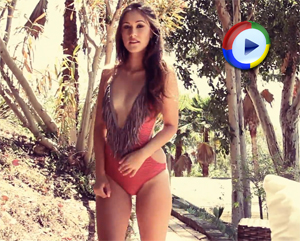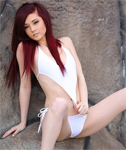 March 09, 2016
Cute red-haired girl Kylie Cole has been posing for some super sexygalleries on her site, it's well worth checking out her latest updates if you haven't done already.  Today she's teasing in a tight white swimsuit, she gets into some rather provocative poses which will fire up your imagination in a nice way.  To see more of her now on WeHatePorn simply click on her cute photo below.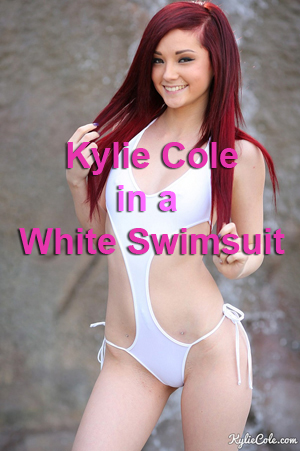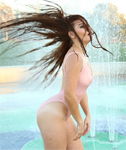 March 05, 2016
It's time for some swimsuit fun from the sexiestswimsuit website Swimsuit Heaven.  This is Ginger, she's wearing a tight pink swimsuit and she's about to get herself soaking wet, let's see how revealing her swimsuit becomes?  To see more of Ginger now just click on the pic below.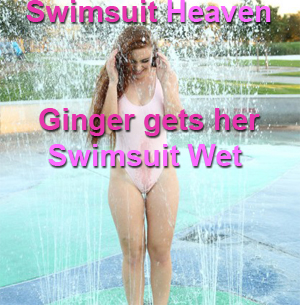 February 02, 2016
We all love watching women's sport, so let's catch up on the latest action from France V Italy in the European water polo championship 2016.  These fit girls are in tight swimsuits showing off their wonderful figures, watch carefully for oops moments underwater especially when the girls pull at their opponents swimsuits in an attempt to gain a competitive advantage.  To watch more now on WeHatePorn click on the image below.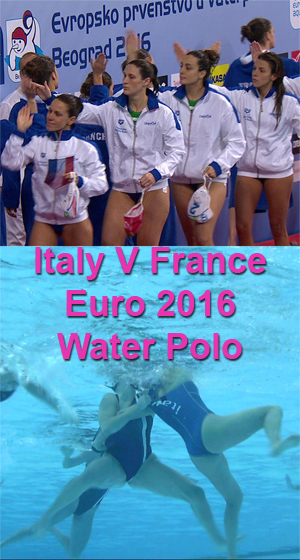 November 18, 2015
Here's a great video of a cute blonde girl reviewing a supergirlswimsuit (that means we get to see her put it on).  While you're not the intended audience, no doubt you'll enjoy getting to see her showing off in this tight blue swimsuit, hopefully she won't mind as her video will now be gaining extra exposure.  To watch now on WeHatePorn click on the screencap below.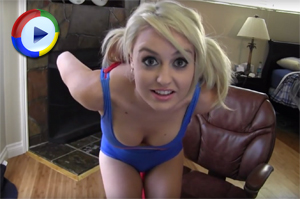 November 06, 2015
Another hot video for you today, it's of a fit girl dancing in a tight red leotard showing off her amazing figure, including pokies and a wonderful ass.  The leotard is so tight that there's not much left to the imagination.  To enjoy now on WeHatePorn click on the screencap below.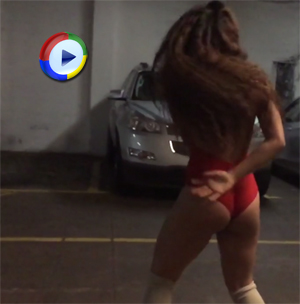 October 09, 2015
We've tracked down a really sexyvideo for you to enjoy, it's of two girls dancing enthusiastically in black leotards, you'll get to see them from many different angles, the girls really want to show off their moves and fit bodies for you, it goes on for just under 3 minutes.  To watch now on WeHatePorn just click on the screencap below.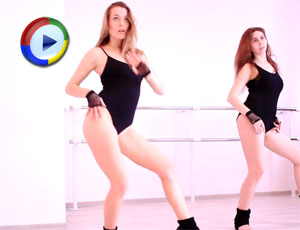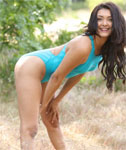 September 06, 2015
It's time we have some swimsuit fun!  We've just been over to Swimsuit Heaven to get some of their recent updates together for you, as they are without doubt the sexiestswimsuit website on the Internet!  There's something for everyone today, all different types of models and swimsuits.  On the site the girls give a daringtease which seems to get more revealing every few months.  To see more now on WeHatePorn click on the cutie in blue below.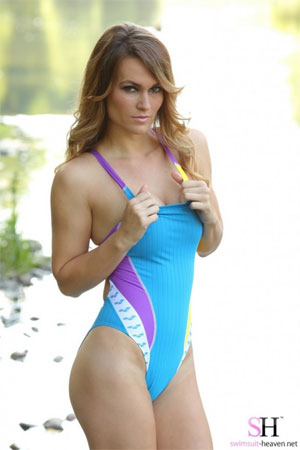 August 24, 2015
Today we've got a super sexy collection of sports videos including Pole Vaulting, Water Polo and Synchronized Swimming.  It's amazing how many sexy moments appear on regular TV, the skin-tight figure hugging outfits make it a feast for the eyes.  There are six to watch altogether, so if you like women's sports and looking for fun oops moments press Play on any of the videos below.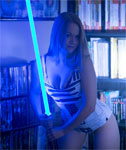 August 21, 2015
Alisa Kiss is in for some fun cosplay, this adorable blondebabe is going to drive your senses wild with her Star Wars themed photoshoot.  She's wearing a tight droid leotard / swimsuit and holding a lightsaber, she then shows off her moves with the weapon, while she's got that in hands make sure you're very polite with her.  To see more of her now on WeHatePorn simply give her pic below a click.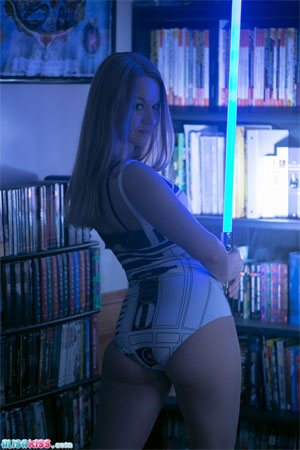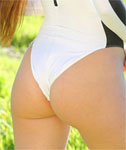 August 09, 2015
Could your eyes do with tasting something sweet right now?  How about a cute brunette girl in a tight swimsuit, would that do the job?  Here's today's eye candy, her name is Stella Jane and she's posing outdoors for Swimsuit Heaven in a tight white swimsuit.  She's a tease as she shows you her fit swimsuit body from a nice variety of pleasing angles.  To enjoy more now on WeHatePorn click on her cute pic below.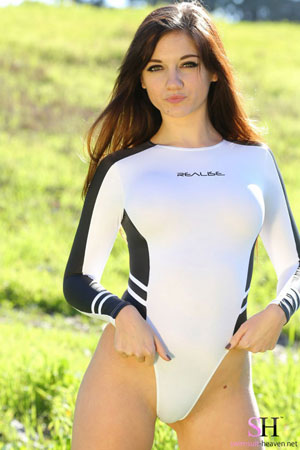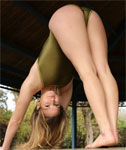 August 03, 2015
Slim blonde model Stephanie is posing in an incredibly tight swimsuit for the superb Swimsuit Heaven website.  Stephanie shows off her fitness and flexibility, she must be a gymnast or yoga expert with the positions she can get into.  Her swimsuit is so tight you can see cute pokies as she teases for you.  To see more of this titillating photo-shoot now on WeHatePorn simply click on the pic below.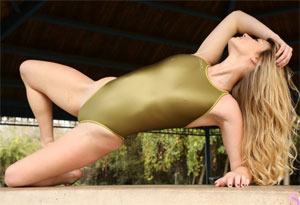 June 23, 2015
Playboy have discovered a lovely blondeAustralian girl called Rebekah Cotton, they've got her into a tight yellow swimsuit and made a fun video for you to enjoy.  Of course, being Playboy they soon decide to ask her to strip out of it.  This girl will have your pulse rate up high, she's adorable!  To watch her now on WeHatePorn click on the screen-grab below.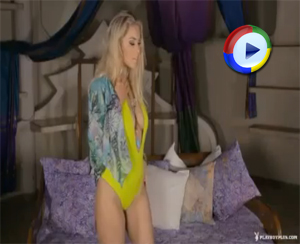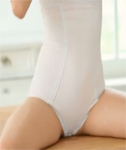 April 16, 2015
Playboy make so many sexyvideos with all kinds of different girls in a wide variety of outfits, there's much fun to be had inside the Playboy member area.  Today we've got a classic example, they've convinced their girl Jasmin into a tight white leotard for a special treat, this video is a real feast for your eyes.  To see more now on WeHatePorn click on the image below.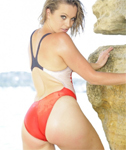 March 09, 2015
If you enjoy looking at girls in swimsuits then there's one site which really stands out above all the rest, you may well have heard of the Swimsuit Heaven website; it's truly addictive as the folk there know exactly how it's done just the way you love it!  In this photoshoot with the lovely Alexis there's a nice touch in particular when they dare her to a revealing crotch tease which gives the photoshoot a rather naughty feel to it.  To see more now on WeHatePorn click on the daringswimsuit girl Alexis below.

February 28, 2015
Your eyes are in for a swimsuit feast, today we've got Ally from Swimsuit Heaven, she's in the shower wearing an incredibly tight blue and white swimsuit.  Ally gets into all of the positions that you dream of and even tugs at her swimsuit to make it even tighter in all the right places.  To see more now on WeHatePorn click on the hottie below.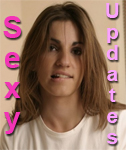 January 05, 2015
Here on WeHatePorn we've made it our job to keep you updated with all of the latest sexyupdates which appear every day on the best sexy and tease websites on the Internet.  With so many new sites it's easy to miss out on something special, so we've been spending our time today checking out a large number of your favorite sites, we've brought together an update from each one, you can put your feet up relax as we've done all the searching for you today.  To see more now on WeHatePorn simply click on one of the images below.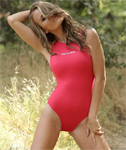 September 18, 2014
It's time we get our swimsuit fix and there's no better place than the super sexySwimsuit Heaven website to adore beautiful girls in tight swimsuits.  Once you log into their site there's actually a chance you'll be there all day as there's so much female sexiness to be discovered.  Eventually we managed to drag ourselves back here with samples of their recent updates (September 2014) to share with you.  As always their photos have a magnetic effect on your eyes, you'll find yourself glued to them.  To see more now on WeHatePorn click on the hot classy blonde below.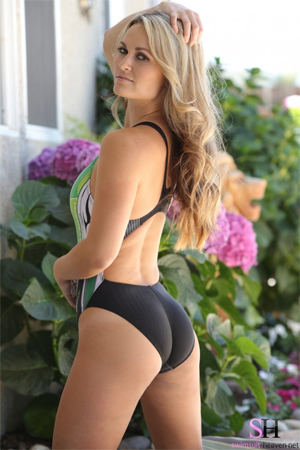 July 25, 2014
Today we're going to treat you with a visit over to Swimsuit Heaven, let's enjoy one of their recent spicy updates.  This racy blondebabe is called Shannyn, she's standing around looking beautiful in her tight black Swimsuit, if you look at her for too long she will send you into a trance and you'll need someone nearby to snap you out of it.  To enjoy more of her now on WeHatePorn click on her pic below.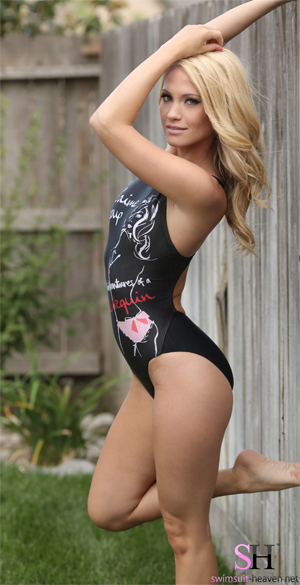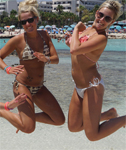 June 21, 2014
UGotItFlauntIt found some blonde girls from Blackpool,UK, on the beach in Ayia Napa.  Georgie and her friends were topping up their tans in bikinis enjoying the Cyprus Sun, when UGotItFlauntIt asked them to pose they jumped at the chance (quite literally as you'll see in the photos), the girls loved having the opportunity to show off their sexybikini bodies to you guys and for a bit of fun at they end the girls even dared to remove their tops.  To see more of these girls now on WeHatePorn click on the cute photo below.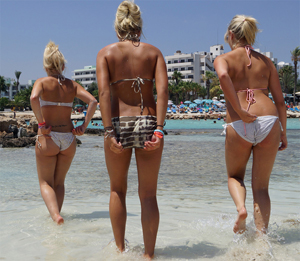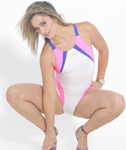 May 25, 2014
We're excited to be bringing you another superb Swimsuit Heaven update for you to feast your eyes on today, it's the adorable and super sexy girl Alexis, this blondestrips out of her dress to reveal her hypnotizing swimsuit figure, she teases and gets into some rather fun positions.  This is another photo-shoot which shows exactly why Swimsuit Heaven are the best on the Internet at photographing hot women in swimsuits.  To enjoy more of Alexis now on WeHatePorn click on her image below.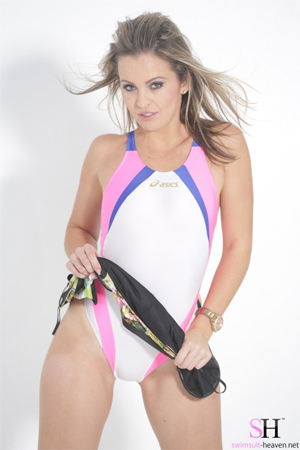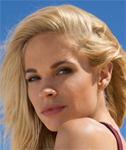 April 27, 2014
BlondePlayboy Playmate  Dani Mathers is posing on the beach in a skimpy swimsuit for Playboy, while her outfit doesn't leave much to the imagination, Dani soon decides that the weather is too hot for clothes.  Dani is a babe of Italian-Jewish heritage who enjoys playing Call of Duty in her free time, let's be grateful that she also realized it was her call of duty to show off her amazing body for Playboy Plus.  To enjoy more of this beauty on WeHatePorn simply click on her image below.