Sexy Cameltoe Pics and Videos
When it's the Miss Grand Prix beauty contest and the girls are on stage in white bikinis, for us it's also a cameltoe contest as well as a beauty competition. The camera guy seems to understand this, as he often thinks up an excuse to zoom in close to their bikini bottoms, especially when there's good cameltoe on display. The HD video is almost 20 minutes long, meaning you can sit back, put your feet and up get ready to press the pause button at any high quality cameltoe moment you discover.  To watch now here on WeHatePorn simply click on the screencap below.  To get you started, there's a super cameltoe closeup at 3 minutes 48. Enjoy!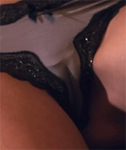 September 23, 2017
Every now and again there is a rare gem on the Internet who millions of fans will fall in love with, Sandra from YWF models is one of those, the type of girl you don't expect to find on the Internet posting for sexy websites, and also who will quite possibly change her mind at some point and ask for the videos to be removed. When these type of girls post we enjoy it immensely, about 50 times more than watching or looking at the average videos or photos. Sometimes these girls agree to one or two photoshoots, then they never do it again, lots of people were expecting that with supercute Sandra, but the good news is that she's now come in for her 3rd video on YWF Models (partners of Northwest Beauties). It's a 60 minute video, slow and sensual with lots of closeups, look out for the cameltoe panty oops and see how revealing her sheer leotard lingerie is, there's so much eye candy in this video, your heart rate is about to increase, Sandra is a classy beauty who you'll fall in love with. We've got some preview screenshots from the video for you, if you'd like to download the full uncensored video (60 minutes) just head over to the official download page for Sandra on YWF Models and remember that by buying it you'll be encouraging her to pose again for more daring and revealing videos in the future.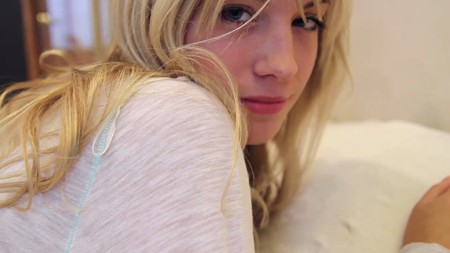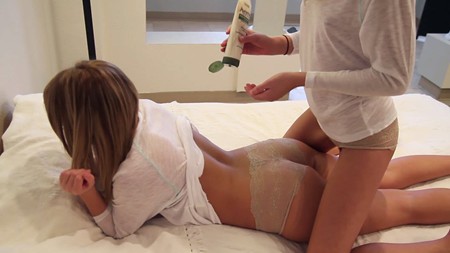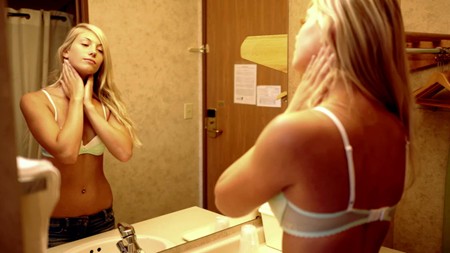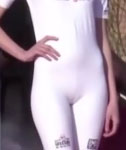 February 27, 2017
It's time for some cameltoe oops fun with some hot Italian cycling hostesses.  Each of the ladies is on stage squeezed into a tight all-in-one outfit, but none of them seem to be aware of the huge cameltoe on show to all of the viewers.  The video is very revealing indeed, a real treat for all of the cameltoe fans here!  Which of the girls is your favorite?  They are all gorgeous, but how will they react if they see the video played back and realize just how much of an eyeful the crowd received?  To watch the video now here on WeHatePorn just click on the screencap below.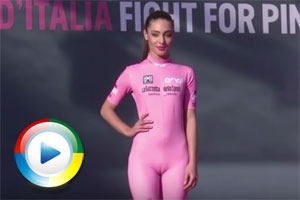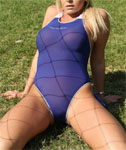 February 17, 2017
Looking at hot women in swimsuits is highly addictive, if you a fan then you'll certainly appreciate the Swimsuit Heaven website, they are masters in swimsuit eye candy, they find lovely ladies who are more than happy to show off their hot bodies on the Internet.  Some of the girls can even be quite daring and show a bit more, or sometimes the outfits are more revealing than the model realized, like in the Katie Nikole photoshoot below.  Katie is a gorgeous blonde with a fit body, if she was standing next to you in a swimsuit it would be almost impossible to take your eyes off her, even if she asked you to stop staring.  The swimsuit is has some nice surprises if you look closely, to see more now on WeHatePorn just click on the pic of Katie below.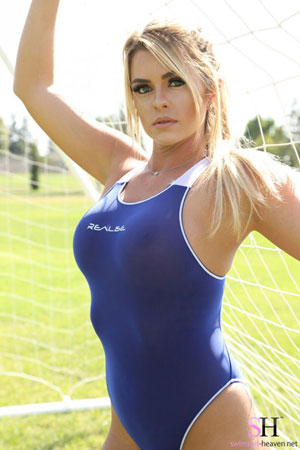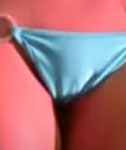 October 01, 2016
It's time for some bikinicameltoe fun from a bikini contest in Australia.  There are some really cute girls who are clearly enjoying the attention, they are probably blissfully unaware of their cameltoe being on show.  To see more now on WeHatePorn just click on the screencap below of the cutie being interviewed on stage during the competition.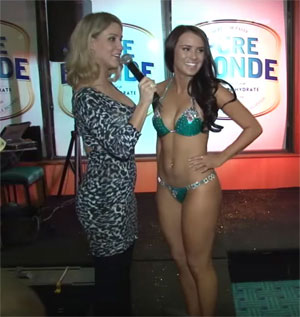 June 08, 2016
Beauty pageants and fashion shows can be a great place for seeing cameltoeoops, especially when the girls are wearing tight swimsuits.  The ladies are often so rushed that even if they notice cameltoe is on show before they go out on stage, they simply don't have the time to do anything about it, it's a real treat for a lot of the audience, making the shows far more exciting!  We've got four gems for you here (we zoom in close too), just click on the hottie in red to see more here on WeHatePorn.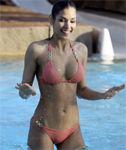 June 01, 2016
We all love cameltoe, so here's a fun collection of cameltoeoops moments for you to enjoy in various different outfits.  Many of the girls do not realize how much is on show, which one is your favorite?  To watch now on WeHatePorn click on the screencap below.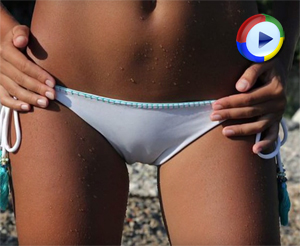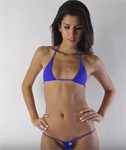 April 12, 2016
There are some great finds on the Internet, we try our best to find them and share them with you.  Here's a great example, it's a video of a cute girl in a bikini, the camera decides to zoom in close up to her tight skimpy bikini bottoms which she happens to be adjusting, there's clear cameltoe on display.  To watch now on WeHatePorn just click on the screencap below.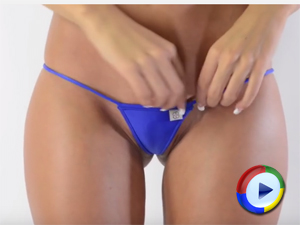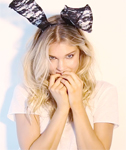 October 17, 2015
Here's a hot blondebabe having fun dancing in cute knickers with a hint of cameltoe on view.  This sexy lady puts on a number of different pairs of panties and gives you views from many angles, it's a real pleasure to watch her show off for the camera.  To see the movie now on WeHatePorn just click on the screencap below.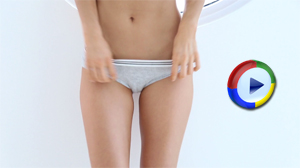 September 16, 2015
Here we've got cameltoe and upskirt combined in the same video, this is supercute Marijo Castro having so much fun that she gets a bit careless and gives us some views which will make you smile and press Pause.  To watch now on WeHatePorn click on the screen-cap below.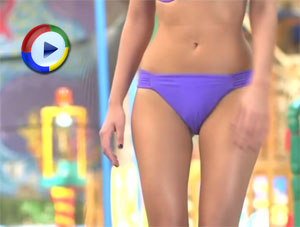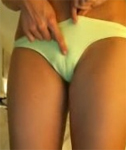 March 31, 2015
It's time we enjoy a super sexy webcam show from adorable blondebabeBrooke Marks.  This charismatic cutie knows how to entertain and she's blessed with the looks and body to keep us addicted and focused.  Watch as she slowly strips and teases showing us cameltoe and then eventually getting naked in the shower for some real fun.  To see more now on WeHatePorn click on the webcam screen-caps below.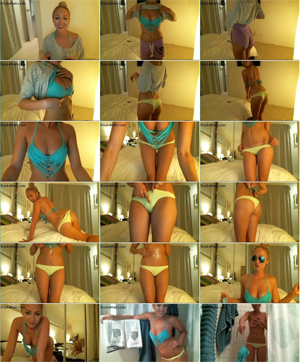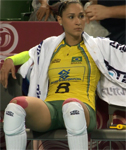 December 14, 2014
It's well known that everyone here is a big fan of women's sport so let's take a look at the female Brazilianvolleyball team and see how they are getting on.  Who is there best player would you say?  To watch now on WeHatePorn click on the screen-cap below.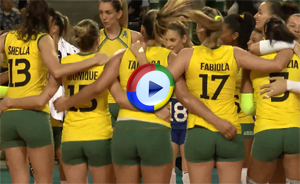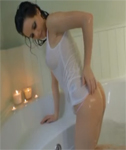 October 21, 2014
Playboy have invited UK girl Adele Taylor in for a sexyvideo, they've run a nice warm bath for her, Adele gets in still wearing pink cameltoe panties and a wet white t-shirt.  She makes herself comfortable and after a while decides to start removing the rest of her clothing.  To treat yourself now on WeHatePorn click on her image below.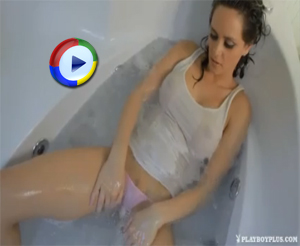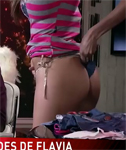 September 15, 2014
Sometimes we find a total gem of a sexy moment, and this video has captured it, it's what happened on the Toc Show in Chile, a total babe willingly lifts up her skirt and allows the camera to zoom right in on her skimpy knickers, they are so tight that there's clear cameltoe, she keeps the wonderful view on display for ages, normally this stuff only happens in dreams.  You can see by the expression of the other presenters that they're enjoying every Second of this, they can't believe their luck.  This beauty soon turns round to give us a view of her super cute ass. To watch the fun now on WeHatePorn click on the screencap below.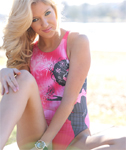 March 12, 2014
Today we've got a cute

blonde

girl, Emily, in a tight pink 

swimsuit

;  it's hard to go wrong with that combo, especially when there's some

cameltoe

to be found in the photos. 😉  Emily is posing outdoors, she is being rather generous with the poses she gives.  To enjoy more of her now on WeHatePorn click on the image below.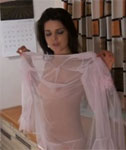 January 08, 2014
Just when you thought that

Northwest Beauties

couldn't get any better, they get

Kristy

in for another video and take things to another level. 

Kristy

is one of the fan's favorites, if you take a quick look through her video screencaps you'll see exactly why.  In this video she gets into some incredibly hot poses and puts on a variety of sexy

lingerie

and underwear, in some cases rather revealing, especially for

Northwest Beauties.

To see more of this cute model now on WeHatePorn click on her image below.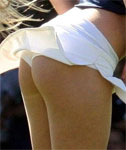 December 12, 2013
You love

upskirts

, it's no secret, don't be shy, let's spend some time indulging your fantasy.  We've sent our

upskirt

experts out looking for the best new upskirt pics, they've come back to us with a collection of kicking

cheerleaders

, some in skirts and some who didn't bother to wear a skirt, there are some super sexy moments taking place, fortunately for us someone was there with a decent camera at the right place and time.  Most these

cheerleaders

were

cheerleader

panties on top of their normal panties, but sometimes they have an oops where their real panties pop out as they high-kick.   Enjoy the

upskirt

fun!
November 04, 201
Zishy

have invited the lovely Cassie Becker down to Venice Beach, she was desperate to get into her

swimsuit

and start soaking up the rays; being a New York girl she appreciates a spot of Sunshine more than most.  Down on the beach, Cassie is posing in her tight blue swimsuit…to take a closer look now click on her image below.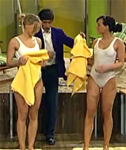 October 03, 2013
Purely for the good of science an experiment is being performed to see if a white swimsuit becomes too revealing when wet, two girls have kindly volunteered to help us find the answer. Judges will have to decide once the swimsuits are wet if there's too much pokies and cameltoe on display for the swimsuit to be allowed, or if the amount of pokies and cameltoe is within known decency limits.  To watch now on WeHatePorn click on the image below.
June 04, 201
Hot weather has been arriving to parts of the Northern Hemisphere, so it's time for us to celebrate with a team of Beach Volleyball Cheerleaders.  All these girls are fit and flexible, they're all happy to show off their talent, if these girls heard that they'd think the word 'talent' was referring to their dancing skills, probably best not to correct them as we enjoy eyefuls of ass, pokies and cameltoe.  To see the photos on WeHatePorn click on the image below.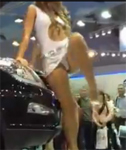 May 13, 2013
You know you can always rely on us to find sexy stuff from around the web, so today we bring you four videos from YouTube.  The first one is a couple of sexy girls (you might recognize one of them) trying on bikinis, the second is a model showing serious cameltoe, the third is a shopping channel with models in their underwear and last but not least is upskirt fun at a car show.  To watch the videos now on WeHatePorn click on this cuties bikini bottoms below.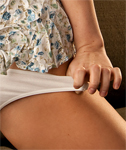 July 16, 2012
Playboy Coed Megan Mooney is a Law Major from Lexington Kentucky.  She studies at Bluegrass Community & Technical College where she spends a lot of time in the library.  Sometimes when she's in the library late in the evening, she can be a bit naughty with any nice guys who are around.  She often gives them cheeky upskirts and downblouses to get their attention, and if she really likes you you might be lucky enough to make out with her in an obscure part of the library.  As you can probably tell, Megan would have never normally taken her clothes off on the Internet, it was only because a photographer from Playboy spotted her walking back from college and gave her his card.  Megan sees Playboy as Art so she's happy to take part (much to our delight).   To see more of Megan now on WeHatePorn click on her pic below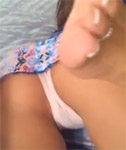 May 31, 2012
Brooke Lima is playing Diablo 2, she's a highly skilled player.  The best thing for us is that it's an excellent opportunity for the camera to zoom in from behind and get a cheeky upskirt, then later on when she changes position, some downblouse/cleavage fun too.  To watch the video on WeHatePorn just click on Brooke Lima's Upskirt below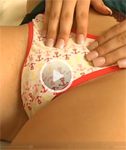 March 23, 2012
VIDEO: Nextdoor Models Bridget thought she was the only one in, so she closed her bedroom door for some private moments. Part way through the door opened, but Bridget decided her private moments would be better to share; more fun for her with the thought of all of you watching.  Bridget is a classy blonde girl nextdoor, one of the cutest on the Nextdoor Model site.  To watch the video now just click on Blonde Girl Nextdoor Bridget below.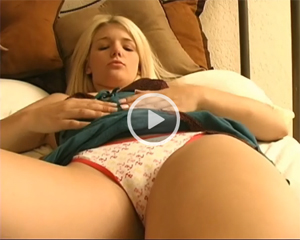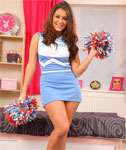 January 31, 2012
Every guy dreams of a Cheerleader, for most it's one of the first times they get to see an Upskirt; Cheerleaders are no doubt the stimulus of many long term Upskirt Fetishes.  Caitlin is a very pretty Cheerleader, she's a girl with lovely feminine curves.  Caitlin loves the attention she gets in her Cheerleader outfit, she makes the most of it by dancing for you.  She knows that it's perfectly normal and acceptable for a Cheerleader to show Upskirt, so she gives you a Cute Upskirt just for Fun, and then decides to lift her skirt right up.  As if that wasn't nice enough, to your delight Caitlin has some undeniable Cameltoe on display.  Those panties look like they were designed with Cameltoe in mind; Caitlin probably doesn't know she is showing you Cameltoe, better keep that quiet so as she's not too embarrassed.  To see the photos on WeHatePorn just click on Cheerleader Caitlin just below
November 05, 2011
WeHatePorn prides itself on bringing you Sexy Non Nude Moments.  One category that fits perfectly within this is Cameltoe, in fact we've had a lot of people writing in asking us which cameltoe sites we can recommend.  One of the best out there has got to be Argentina Me Gusta, there you can enjoy many a Tight Clothed Beauty Showing Hot Cameltoe in HD.  In case you weren't aware, Argentina is home to some of the hottest women on the planet, and Argentina Me Gusta brings these women and their cameltoe direct to your screen for you to treat yourself on.  To see more just click on the image below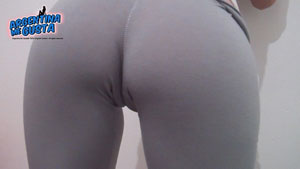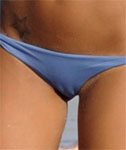 October 06, 2011
Former Miss Rome, Federica Nargi, is jumping around on a beach in a skimpy and revealing bikini.  The Italian Dancer and Showgirl is playing beach sports unaware that she's got some serious bikini bottom cameltoe on display, while her perfect ass magnetically attracts everyone's eyes. Federica gives us a treat, but it would be such a waste if she didn't with that Hot body.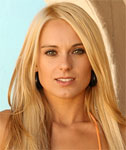 October 01, 2011
Our friends over at

Nextdoor Models

have been very busy; let's take a look at some of their recent updates.  We'll take a glimpse of four of the girls in recent photoshoots; Ella, Adrienne, Nicole and Bailey.  Prepare yourself for some Shiny, Colorful, Sexy and Tight Girl Nextdoor Fun!  Click on the photo of Girl Nextdoor Ella just below to see the full article on WeHatePorn.com
September 28, 2011
Video/Pics:  A Total Cutie has walked into the Columbus Playboy Casting Call.  Her name is Lauren, the photographers have been saving a white leotard for the right candidate, they just need to ask if Lauren will agree to wear it, the answer is "Yes!".  After first convincing her to put it on, now let's see if she's willing to peel it off in front of the camera.  Click on any of the pics below to see more on WeHatePorn.com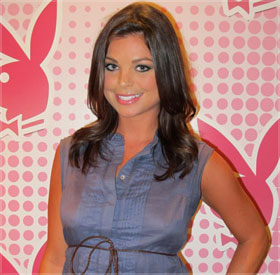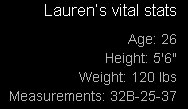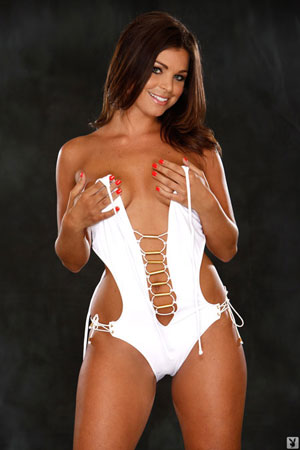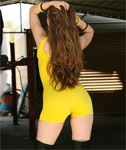 September 09, 2011
Girl Nextdoor Jessi is wearing a Yellow Spandex outfit with a Checkered Flag on.  The photographer is gently trying to encourage her to take it off, if she's comfortable with that.  A lot more happens in this photoshoot after the photos below, you might be surprised with what you see!  To see what happens next you can click on any of the images below and head over to the Nextdoor Models site.