Meg Cyria Wants A Game Of Strip Basketball
If Meg Cyria asked you for a game of strip basketball, would you take up the challenge?  She looks in great shape, so it might depend on your own fitness and skill at the game as to whether you would risk playing her one-on-one.
Blonde Meg is outdoors wearing tight sporty workout clothes as she holds some of her blonde hair in her right hand.  Her shorts are so tight that there's more than a hint of cameltoe on show.  In the next three photos Meg is patiently waiting for you to give an answer as to whether you'll take up her strip basketball challenge.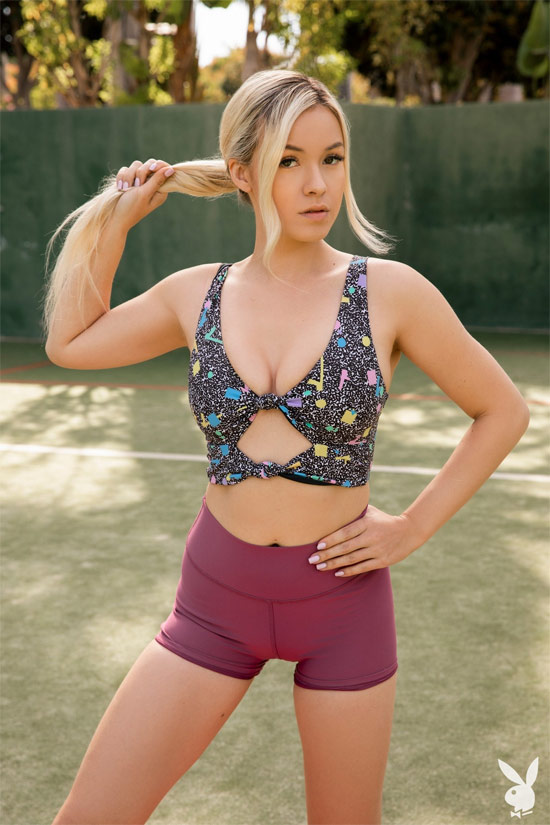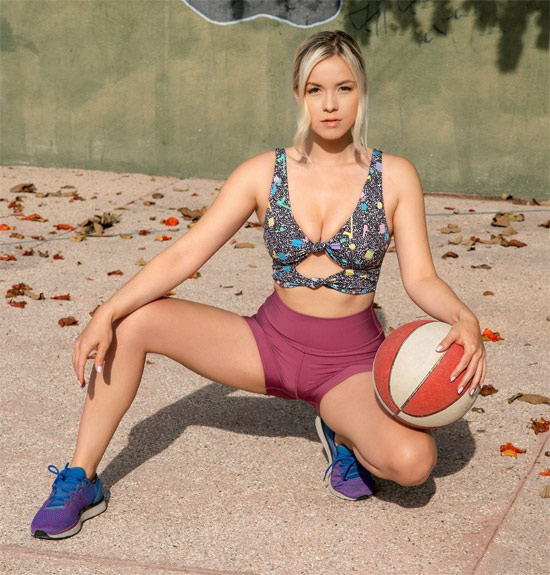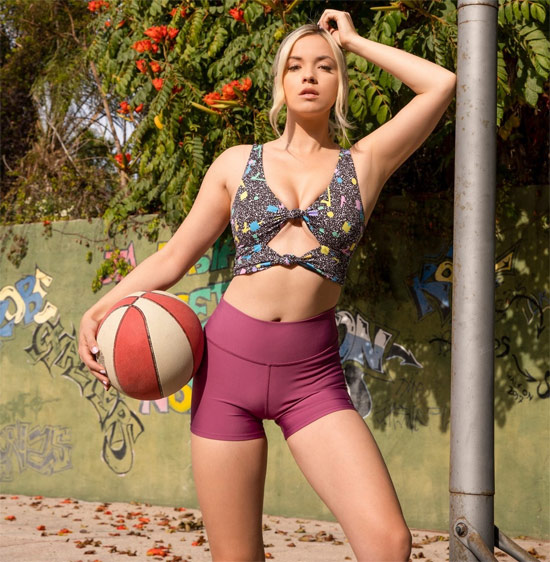 Just imagine if you win against her, she's a girl of her word and will strip off fully naked if you can beat her in the challenge.
To help your imagination visualize what it would look like if you won and she lost, it would be something like this below, surely that is worth having a try for, is it not?  Seeing Meg get completely naked on the sports court.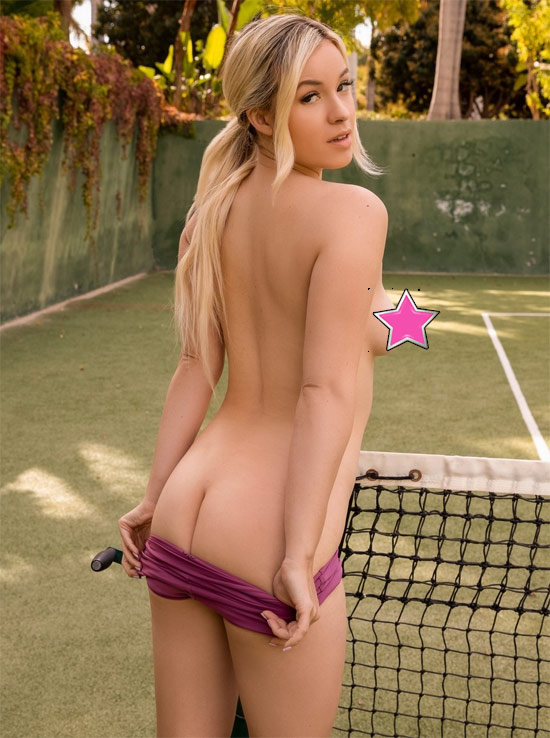 Fortunately for you, you don't even have to play and try to win in any sport against Meg to see what happens next, you can simply head over to the official Playboy Plus website.  It appears that someone in the Playboy camera crew must have beaten Meg at strip basketball, then they've videoed her stripping off for all to see.  To head over to PlayboyPlus now simply click on the banner below, you'll get to see Meg Cyria strip off fully naked outdoors, in both a video and hi-res photographs .  By the way, it's only a dollar to gain access through the official site.